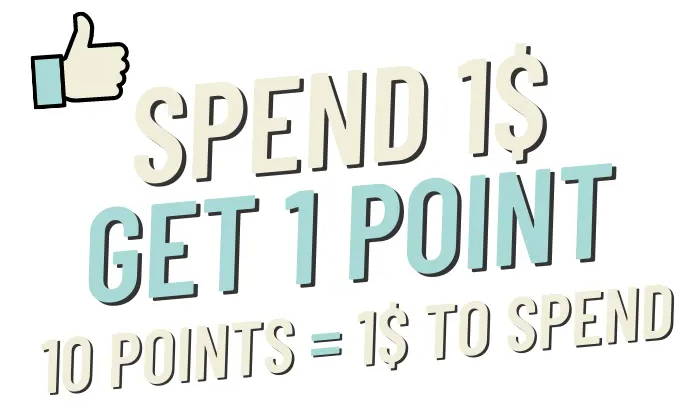 Create an account and start earning rewards points for every dollar spent. It's as easy as that.
---
Earn 50 points immediately redeemable for $5 upon signing up. Create your account, clicks the blue rewards icon in the lower left hand corner, and then refresh the page. Voilà, 50 rewards points!
Earn 300 points ($30) on your birthday each and every year. You will be sent an email notifying you of your bonus points as long as you are a rewards member!
Earn 25 points for liking or sharing us on Facebook, Instagram, and Twitter. Total of 125 points ($12.50) right off the bat!
For every 10 points you earn, you get $1 to spend on your next purchase that can be redeemed online
Earn 1 point for every $1 spent. These points are used for discounts which can be applied to your next online order.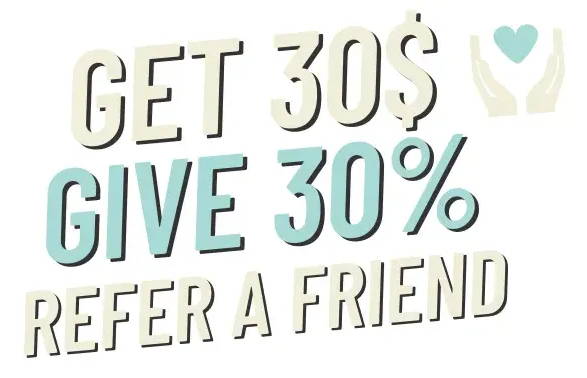 Practice your altruism by giving 30% to your friends and we'll give you $30 for each friend that makes a purchase.
Login to your account and click the blue crown on the bottom left hand corner of the screen.
Share your referral link with your friends and family. You can post it on social media, email directly, or send them a text to start giving the gift of 30% off.
When they click the URL and enter their email, they will get their reward. Which will give them the ability to apply the code directly to their shopping cart. When your friend makes a purchase you will be given $30. (Remember, this only applies to new users.)
NOTE* If a customer has checked out as a guest before, or entered their email in any capacity they will not be able to use the referral link (as they will already have an email associated with their name) and will therefore not be eligible.